Way back September of 2022, Apple unveiled the iPhone 14 and iPhone 14 Pro models, sparking anticipations about the potential features of the upcoming iPhone 15. As the launch of the new iPhones draws near, speculations about their specifications are gaining momentum, providing insights into what consumers can expect this year.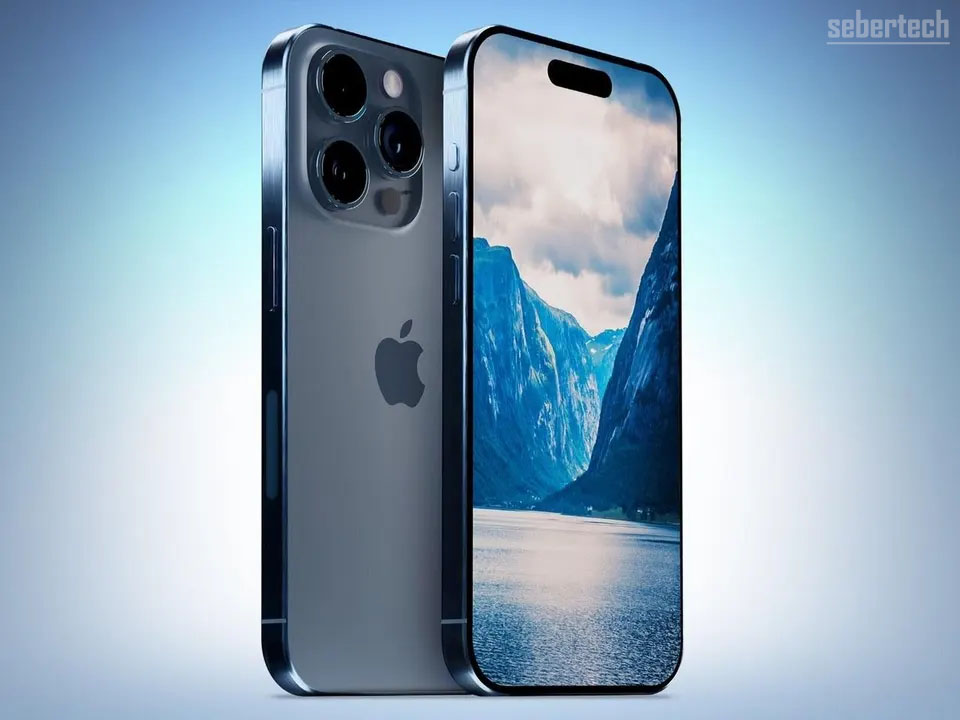 Variants
Apple's plan includes releasing four distinct iPhone 15 models, maintaining the same sizes as the iPhone 14 counterparts. This comprises two models with 6.1-inch displays and two with 6.7-inch displays. Among these, one of the 6.1-inch devices will be the standard iPhone 15, while one of the 6.7-inch variants will be labeled the iPhone 15 "Plus." The remaining 6.1-inch and 6.7-inch models will be elevated to "Pro," offering premium features and potentially carrying a higher price tag.
Mirroring the strategy seen with the iPhone 14/14 Pro lineup, the iPhone 15 Pro models are expected to house the most advanced functionalities, justifying their elevated cost.
Rumors circulating thus far have indicated that the iPhone 15 models might adopt USB-C ports in place of the Lightning ports, marking a shift in Apple's connectivity strategy.
Additionally, the Dynamic Island, which was introduced in the iPhone 14 Pro models, is anticipated to be incorporated into the iPhone 15 and iPhone 15 Plus as well. This change could signal the end of the notch design that has been a trademark since the iPhone X, leading to a more streamlined and less obtrusive appearance.
Technical Specs
Reports suggest that Apple intends to employ Qualcomm modem chips in the iPhone 15 series, as its proprietary modem technology is still in development. Moreover, expectations are set for new Ultra-Wideband (UWB) chips to facilitate integration with the Vision Pro headset.
The standard iPhone 15 models might feature an upgrade to the A16 chip present in the iPhone 14 Pro models, whereas the iPhone 15 Pro models are predicted to harness the swifter and more efficient 3-nanometer A17 chips. Envisaged enhancements for the Pro models encompass titanium frames, slimmer bezels, and subtle design alterations featuring more rounded edges.
The iPhone 15 Pro Max may also benefit from periscope lens technology to amplify zoom capabilities.
Pricing
Despite these speculations, pricing for the iPhone 15 models is anticipated to remain consistent. The entry-level model with a 6.1-inch screen might start at $799, and the larger 6.7-inch iPhone 15 Plus could start at $899.
This compilation encapsulates the prevailing rumors surrounding the iPhone 15, whereas a comprehensive exploration of the high-tier iPhone 15 Pro models can be encountered in our dedicated iPhone 15 Pro and iPhone 15 Pro Max analysis.
Design
Design-wise, the iPhone 15 models are forecasted to maintain a semblance to their predecessors, the iPhone 14 models, with the pill-and-hole cutout extending across the entire lineup. This transition implies that all iPhone 15 iterations would forgo the notch in favor of Dynamic Island, initially featured in the iPhone 14 Pro models.
As for variations, the iPhone 15 lineup is projected to encompass the 6.1-inch iPhone 15, the 6.1-inch iPhone 15 Pro, the 6.7-inch iPhone 15 Max, and the 6.7-inch iPhone 15 Pro Max.
Notably, the "Pro" models will embrace higher-end attributes and a higher cost, while the standard iPhone 15 models are poised to offer a more budget-friendly alternative.
Distinctive attributes attributed to the iPhone 15 and iPhone 15 Plus entail the transition from Lightning ports to USB-C, in tandem with the shift from the notch to the Dynamic Island. USB-C ports, a novelty for all iPhone models, and the Dynamic Island, initially introduced in the iPhone 14 Pro and Pro Max, are anticipated to become standard features across the entire iPhone 15 range.
Furthermore, speculation revolves around the potential incorporation of a more energy-efficient OLED display driver chip fabricated using a 28nm process. This advancement could potentially enhance battery life through reduced power consumption, applicable to all iPhone 15 models.
However, the standard iPhone 15 variants might not include ProMotion technology or an always-on display feature, with these functionalities predicted to remain exclusive to the Pro iterations.
Skins & Colors
Regarding color options, prevailing rumors intimate that the iPhone 15 models might present shades like blue, a coral hue akin to a blend of pink and orange, white, black, and green/yellow. Notably, blue and coral could be new additions this year, while green/yellow, black, and white are anticipated to make a return as standard color choices.
In the realm of design exclusives, the iPhone 15 Pro and Pro Max could exhibit distinctive alterations. These include thinner, more gracefully curved bezels compared to the iPhone 14 Pro models, as inferred from circulating device renders. These enhancements are projected to be confined to the iPhone 15 Pro versions.
Moreover, the iPhone 15 Pro lineup could introduce a novel "Action" button designed to replace the mute switch. This multifunctional button is expected to facilitate actions such as activating Shortcuts, launching the camera, enabling the flashlight, toggling silent mode, and more.
There have been unconfirmed suggestions, stemming from Weibo, indicating that the iPhone 15 models might embrace a frosted glass back, akin to a design trait typically reserved for Pro models. This year, both the standard iPhone 15 models and the iPhone 15 Pro models might adopt frosted glass back panels.
iCases
Notably, the compatibility of iPhone 15 and iPhone 15 Pro models with earlier iPhone 14 cases has come under scrutiny. 3D-printed models of the new devices imply that most older cases won't be compatible due to minor changes in dimensions.
While the iPhone 15 Plus can fit inside an iPhone 14 Plus case, adjustments in the camera housing and button placements render iPhone 14 Pro cases unsuitable for iPhone 15 Pro models. This shift could prompt Apple to offer new case alternatives, potentially featuring a fabric-like "FineWoven" design. The exact nature of these cases remains uncertain.
Design Variations
Leaked images have surfaced, corroborating many earlier rumors about the iPhone 15, including the presence of the Dynamic Island and the USB-C port. These images underscore the incorporation of the Dynamic Island across all iPhone 15 models in 2023, alongside the transition from the notch to the Dynamic Island.
Notable updates include the adoption of USB-C and the integration of the Dynamic Island as a replacement for the notch featured in the iPhone 14 models. Design variations like a more pronounced curvature at the edges and the inclusion of a titanium frame are presumed to be exclusive to the iPhone 15 Pro models.
For the iPhone 15 Pro cases, leaks have provided insight into slightly repositioned power and volume buttons, situated slightly lower than their counterparts on the iPhone 14 Pro models. The cases also reveal a larger cutout to accommodate the USB-C port and an opening for the new Action button.
Charging Attributes
Details have emerged about the transition from the Lightning port to USB-C for the iPhone 15 devices. This alteration is attributed to complying with new European regulations necessitating USB-C ports for iPhones sold in Europe. The move aligns with reports from credible sources like Bloomberg's Mark Gurman and analyst Ming-Chi Kuo, highlighting Apple's shift to USB-C for charging across its product lineup.
Consequently, Macs, iPhones, and iPads would share a common charging standard, streamlining the charging experience for Apple customers.
USB-C data transfer speeds are also anticipated to diverge between the iPhone 15 Pro models and the standard iPhone 15 models. While the latter might maintain USB 2.0 speeds similar to Lightning, the iPhone 15 Pro models are speculated to embrace higher-speed data transfers, potentially supporting USB 3.2 or even Thunderbolt 3. This upgrade could enable swift video transfers and other data-related tasks, significantly enhancing overall performance.
Reports even suggest that Thunderbolt 3 support might elevate data transfer speeds to up to 40Gb/s, revolutionizing device connectivity.
Charging speeds for the iPhone 15 lineup are another focal point, with indications that select models could accommodate up to 35W charging, facilitating faster charging times when paired with a compatible power adapter. It remains uncertain whether this feature will be exclusive to the iPhone 15 Pro models or extend to all iPhone 15 iterations.
Reports also suggest certain limitations surrounding USB-C accessories. Leakers have indicated that Apple may restrict the use of non-certified USB-C accessories through its Made for iPhone (MFi) program. This could regulate features like fast charging and data transfer speeds, ensuring compatibility only with certified accessories.
Additionally, wireless charging is poised for advancement. The iPhone 15 models are expected to support both MagSafe charging and the new Qi2 standard, potentially allowing for up to 15W charging from non-MagSafe third-party accessories.
Apple might also introduce color-matched braided USB-C to USB-C cables for the iPhone 15 and iPhone 15 Plus, a deviation from the standard white cable. These color-coordinated cables could be available in shades that match the respective iPhone 15 models, enhancing the overall aesthetic.
Camera
Turning attention to camera improvements, renowned analyst Ming-Chi Kuo suggests that the iPhone 15 and iPhone 15 Plus could inherit a 48-megapixel camera sensor akin to the iPhone 14 Pro models. This advancement could be facilitated by a stacked sensor design, which enhances low-light performance by capturing more light.
Furthermore, rumors speculate that the iPhone 15 might adopt a glass-plastic hybrid lens with an f/1.7 aperture, contributing to improved image quality, especially in low-light conditions.
For those seeking enhanced zoom capabilities, the iPhone 15 Pro Max might adopt periscope lens technology. While this feature could significantly improve optical zoom capabilities, it is expected to be reserved exclusively for the larger-sized Pro Max model.
Processor
The iPhone 15 series is projected to house Qualcomm's 5G modem chips, continuing the trend from previous models. This choice is attributed to Apple's in-house modem technology not being ready for deployment until at least 2024.
The adoption of Qualcomm's X70 chip is anticipated to offer improved AI processing speeds, better coverage, enhanced signal quality, lower latency, and greater power efficiency.
Strategies for improved repairability are also evident in the iPhone 15 lineup. Changes implemented in the iPhone 14 models, making them easier to open and repair, are likely to be retained. Notably, the design adjustments would enable easier access to both the front and back of the devices, potentially leading to reduced repair costs for damaged back glass.
As the anticipated launch event on September 12 approaches, speculation surrounding the iPhone 15 models continues to grow. While some uncertainties remain, including pricing details and the extent of availability, consumers and tech enthusiasts alike are eagerly awaiting the official unveiling of Apple's latest offerings.