Got an iPhone 15 Pro/Pro Max with frustratingly slow or unreliable Wi-Fi? Specific router settings tweaks can often resolve connectivity issues.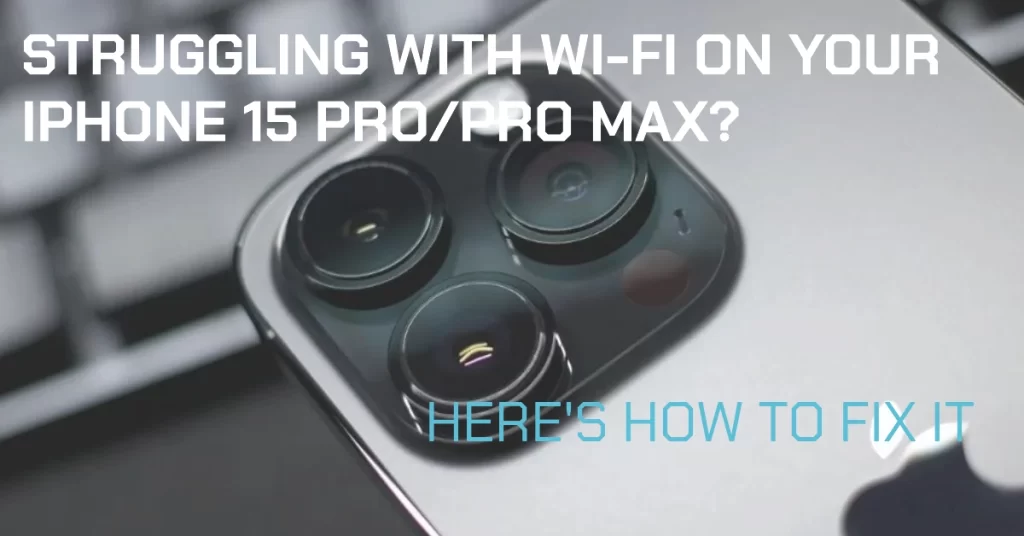 The latest iPhone 15 Pro models feature advanced Wi-Fi 6E support for fast, stable wireless connectivity. But some users find certain routers, like Unifi UDR, ASUS, or Calix with CenturyLink, deliver poor Wi-Fi performance. Pages lag, streaming buffers, and connections drop – not the flawless experience expected.
Before getting too frustrated, try tweaking a few router settings first. Small configuration changes can greatly improve Wi-Fi connectivity in many cases. Follow the tips below to optimize your wireless network for the iPhone 15 Pro.
Why Wi-Fi Stumbles on iPhone 15 Pro
A few technical reasons Wi-Fi may falter on the latest iPhones:
Older router lacks Wi-Fi 6/6E compatibility
Too many connected devices congesting bandwidth
Outdated router firmware needing security patches
Default settings not optimized for iOS devices
Interference from nearby networks on crowded channels
Adjusting configurations counters these issues.
Boosting Wi-Fi Signal on Unifi UDR Routers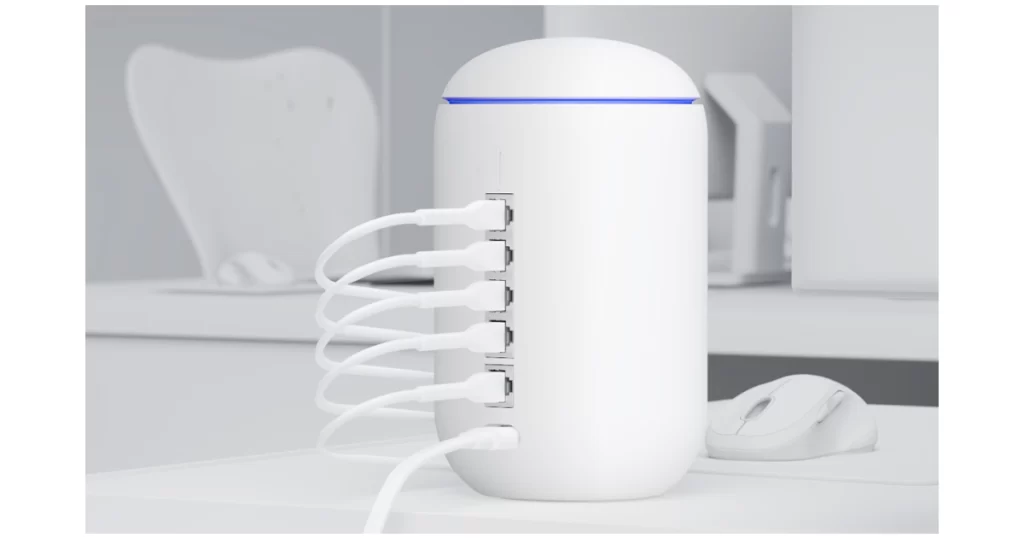 For Unifi UDR routers, enable these settings:
Turn on Band Steering to favor 5GHz for iPhones
Enable Fast Roaming to minimize connection drops
Set DTIM to 3 for better multitasking performance
Adjust Transmit Power to use higher signal strength
After applying settings, then restart the Unifi router. After restarting the router, reconnect your iPhone to Wi-Fi and see if the problem is fixed.
Optimizing ASUS Routers for iPhone 15 Pro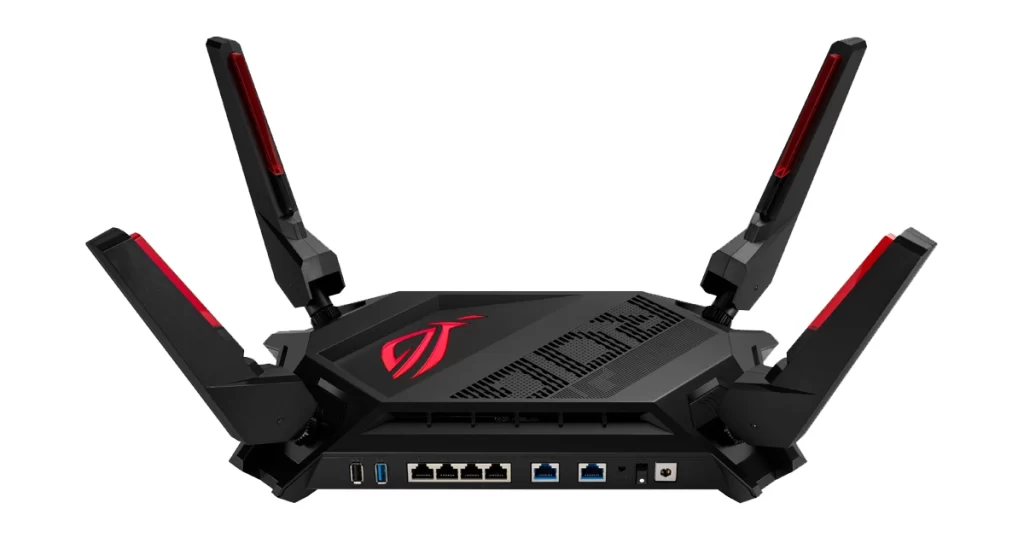 If using an ASUS router, make sure to configure the following:
AiMesh for optimized connectivity and roaming
Adaptive QoS to prioritize iPhone traffic
DHCP reservation to assign iPhones static IP addresses
Latest Merlin firmware for improved Wi-Fi drivers
Save settings after making changes.
Configuring CenturyLink Calix Routers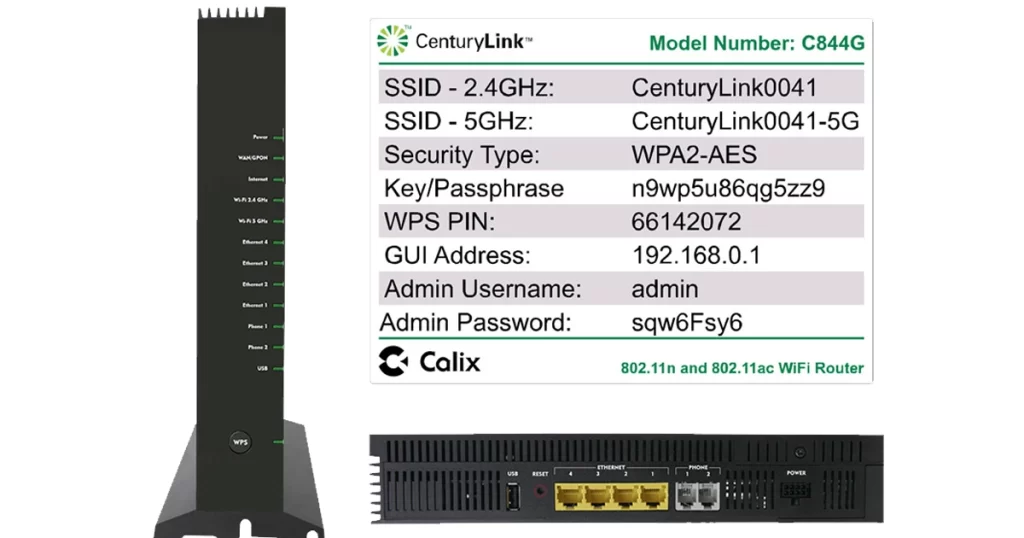 For CenturyLink's Calix routers, adjust these settings:
Toggle Band Steering on to prefer 5GHz band
Set DTIM Beacon rate to 3 or 1 for better multitasking
Update router firmware to latest GigaSpire version
Enable IPv6 in advanced settings for expanded networks
Reboot the router once new settings are applied.
General Solution: Reset Network Settings on your iPhone
A network reset on an iPhone 15 Pro/Pro Max will reset all network settings to their defaults. This includes things like Wi-Fi networks, passwords, cellular settings, and VPN and APN settings.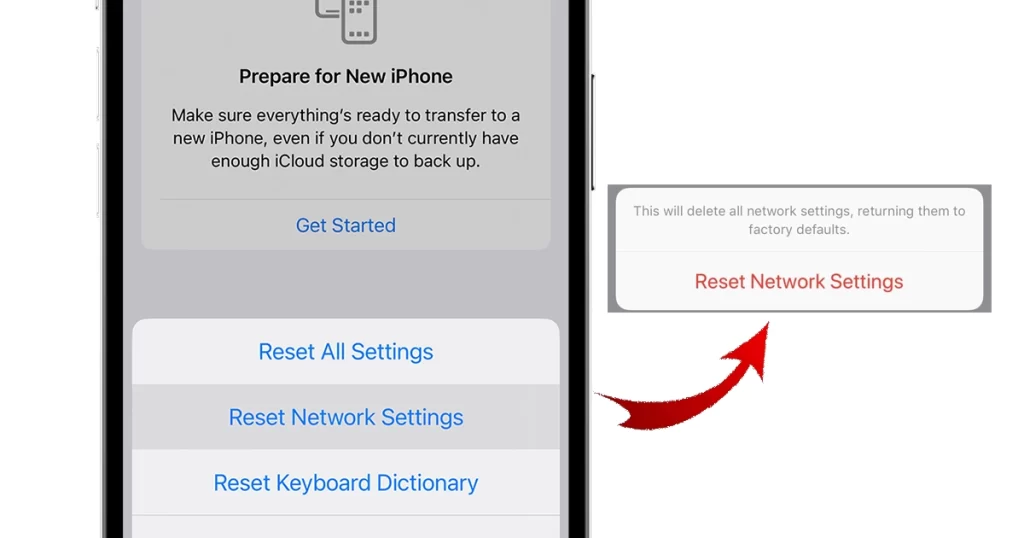 This can help fix Wi-Fi problems by resetting any corrupted network settings that may be causing issues. It can also clear any temporary glitches that may be causing Wi-Fi problems and forces your iPhone to reconnect to the Wi-Fi network.
A network reset will not erase any of your personal data, such as photos, contacts, or messages. However, you will need to re-enter the passwords for all of your Wi-Fi networks and any other network settings that you have changed. If you are using a VPN, you will need to reconfigure it after resetting network settings.
To reset network settings on an iPhone 15 Pro/Pro Max:
Open the Settings app.
Tap General.
Tap Transfer or Reset [Device].
Tap Reset.
Tap Reset Network Settings.
Enter your passcode if prompted.
Tap Reset Network Settings to confirm.
Your iPhone will restart and all network settings will be reset to their defaults.
If you are still having Wi-Fi problems after resetting network settings, you may need to contact your internet service provider (ISP) for assistance.
Tip from A Reddit User
General tip for Unifi UDR users:
iPhone 15 Pro / Pro Max Wifi Issues with Unifi UDR
byu/ScyphozCoz iniphone
It appears the Unifi UDR Wi-Fi 6 chipset has issues allowing the new iPhone 15 Pro / Pro Max to connect if you are trying to use the 160MHz channel on the 5GHz network. The iPhone will connect, but then advise no internet connectivity and won't download apps or connect to anything. This also causes the phone to fail initial activation during setup.
To fix this, do the following tweaks on your router settings:
Access your Unifi UDR web console.
Open the Network app in the console.
Goto Settings
Open your Wi-Fi settings.
In the Global AP Settings, reduce the 5 GHz Radio down to 80MHz channel width.
Save settings.
You should now be able to connect and access the internet on your iPhone 15 Pro/Pro Max.
In most cases, adjusting the Wi-Fi channel range to either 20/40/80MHz or setting the channel to 160MHz only appears to resolve the problem. Obviously both these workarounds have effects on other devices trying to use 6E (160MHz) or lower 5GHz Wi-Fi frequencies by limiting their connection speeds.
iPhone 15 Pro/Pro Max Wi-Fi Now Working!
Don't settle for temperamental Wi-Fi. With a few tailored tweaks to settings like DTIM, QoS, and firmware, you can transform your wireless experience on iPhone 15 Pro.
Enjoy smooth video calls, swift web surfing, and uninterrupted streaming using the customized router configurations above. With optimal Wi-Fi, you'll fully experience the next-generation mobile internet speeds.